As an Imaging Specialist for this project I managed all photographic digital assets for the exhibition and related publications. I coordinated the image needs of exhibit designers, curators, printers, press and staff on a daily basis. Below are a few exhibit installation images taken by Smithsonian Staff Photographer Franko Khoury: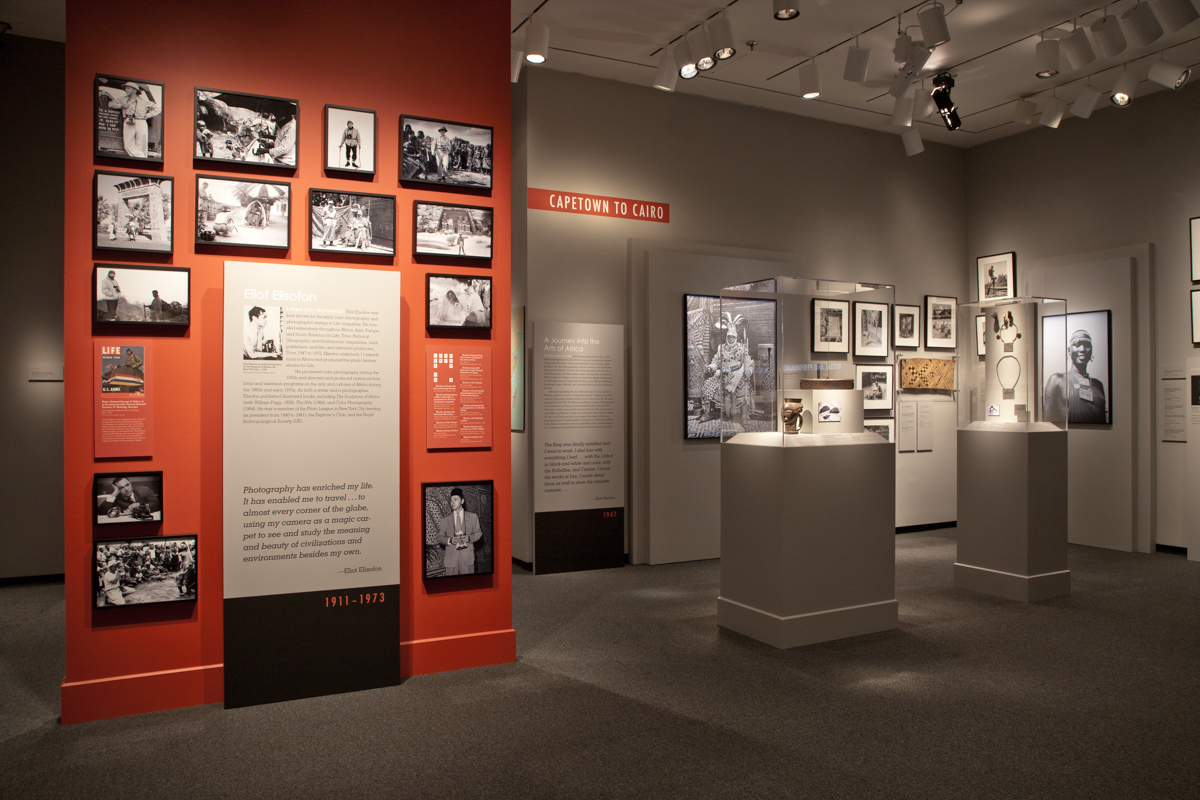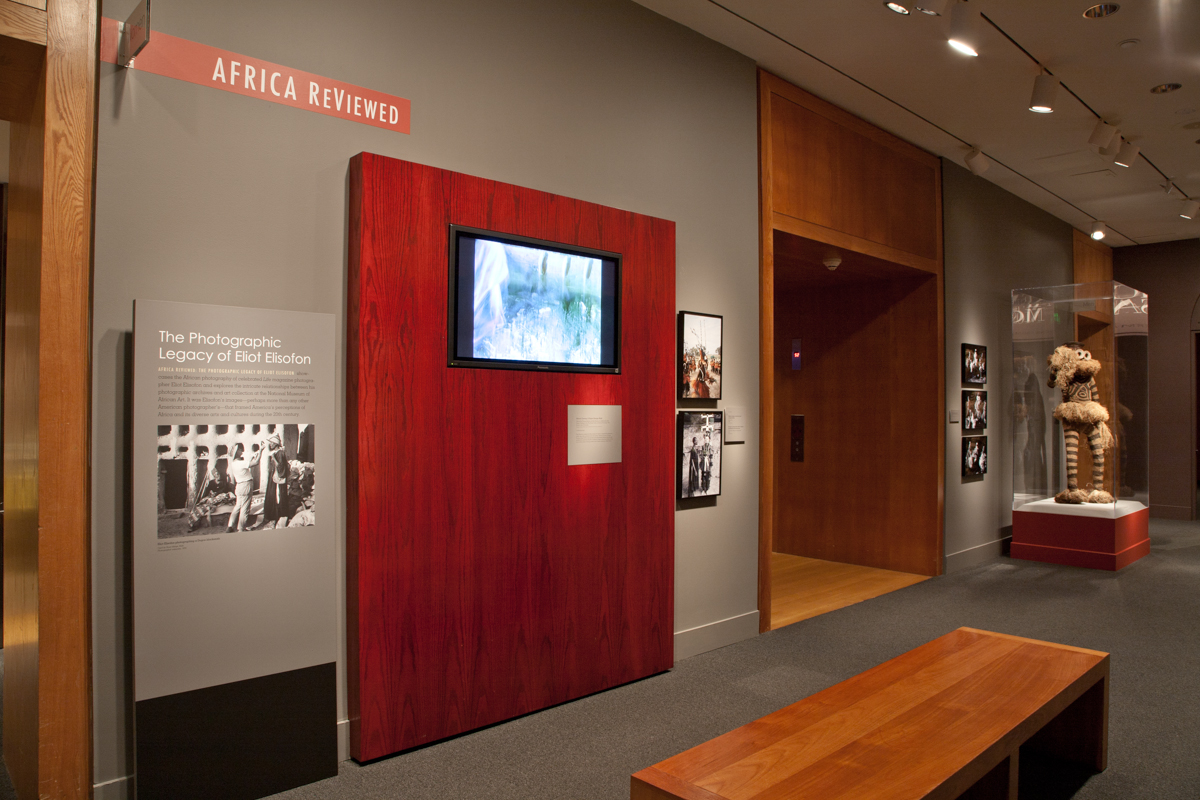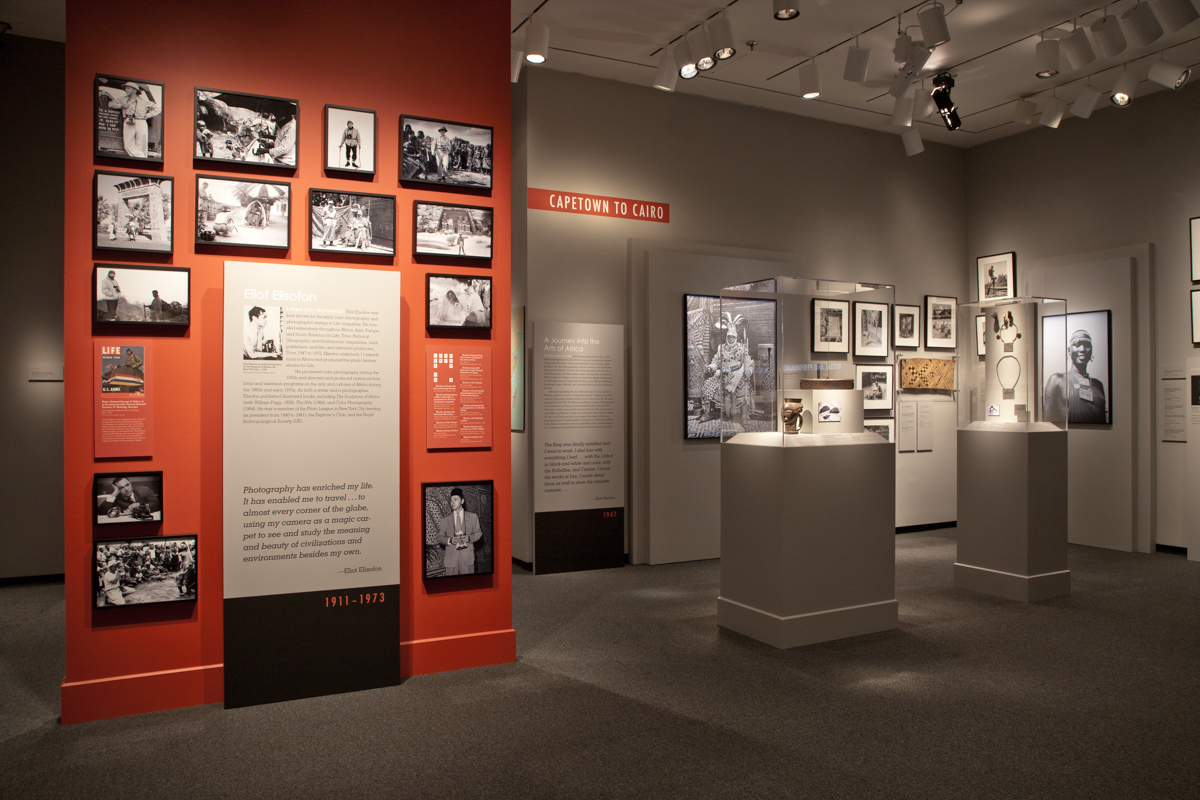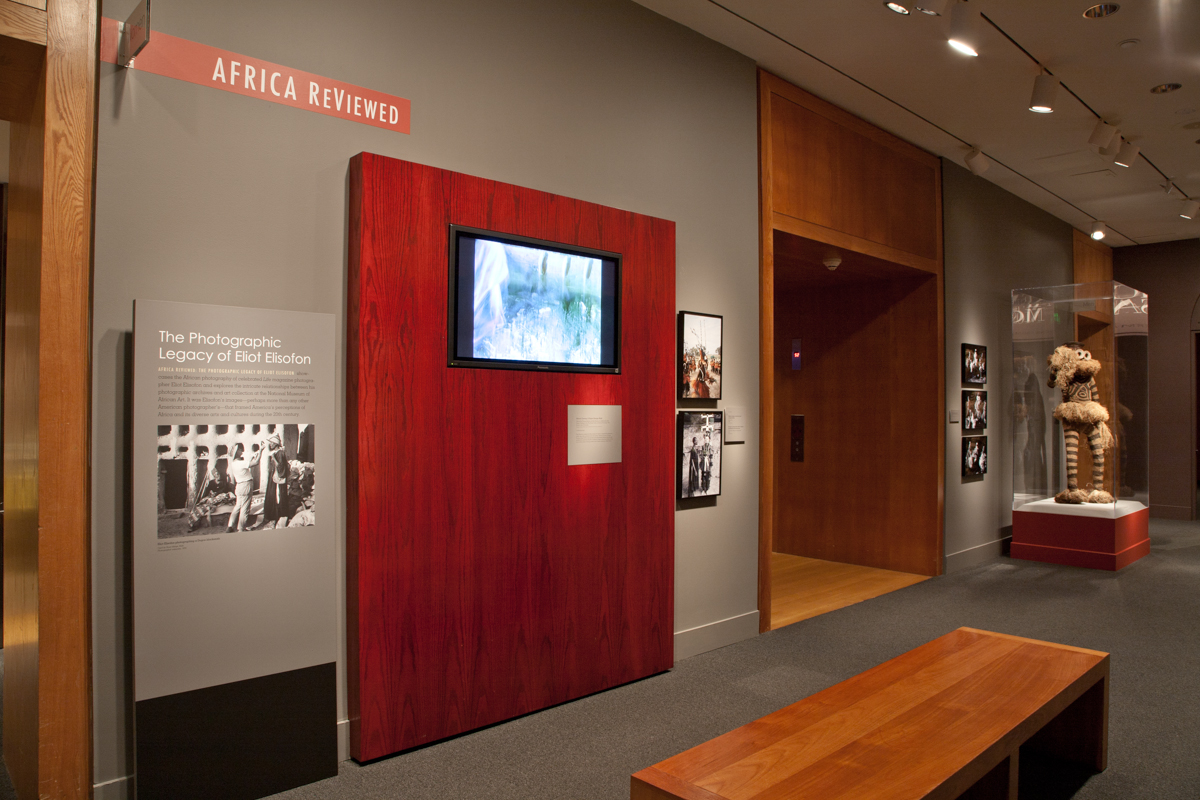 One of my biggest challenges for this project was researching and illustrating a historically correct map showing the route Eliot Elisofon traveled through Africa in 1947.
The highlight of this project for me was conceptualizing, designing and implementing an interactive photo-booth, transforming the exhibit's signature image into a life-sized photo set and producing branded instant 5 x 7 inch prints for guests to have.